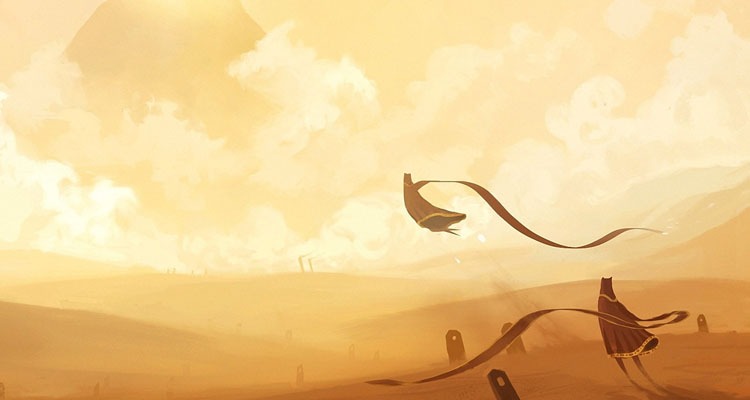 Unless someone is living under a rock it's not possible to ignore the bone chilling tragedies happening everywhere. But most people just don't realise the gravity of the tragedies till they go through it themselves.
I lost two of my loved ones within a year.
My Dad was a 55 years young man. I call him young because he was the fittest and most disciplined person I have known. He had great control on his diet and exercised everyday, no matter how tiring the day was, he couldn't live without a run on the treadmill.
Two days before his death he ran from outside the Pune station via platform 6 to platform 2, in two minutes to catch a train while carrying his bags and still wasn't breathless. He would call mom and me to notify us about everything, "Reached platform 2, sat on my berth, made it in time." Two minutes later "the train has started".
The day he died, I had completely forgotten that I hadn't called him. I was tired from attending my college so I told mom I was going to sleep early and completely forgot about calling Dad. But I went to bed and just couldn't sleep. I had never felt so uneasy and scared. I just couldn't figure out what was missing. The next day when mom woke me up and asked me if Dad had called, I realized that 'this was it', not talking to him had caused the feeling of unease.
I decided to ignore how I felt and went to class. I got calls from almost everyone I knew asking me where I was, where Mom and Dad were.... The gravity of the situation still hadn't settled in. I went out for lunch break. On my way back to class my friend texted me that "he had heard about my dad".
I called up mom, crying on the road while the people behind were honking, wondering why I wasn't moving. Mom said she was leaving for Ahmedabad because dad was experiencing chest pains, she had lied to calm me down. But the fact that no one was giving me details made me feel like the situation was much worse than I thought.
The next day my sister and mom broke the news to me that Dad had passed away. Mom had to face a lot of troubles to get Dad back to Pune for the last rites. Dad had died in the gym on a Saturday. He was all alone. And no one came to the gym till Sunday afternoon. God knows how long he was there, if he had suffered or not.
And because the police and officials from the government hospital were involved we couldn't focus on our loss. We had to clear up the mess they had made of the investigation. I had never seen mom so defeated. It was then that I decided I wouldn't give my finals. I didn't want to leave mom alone. But my sister decided to stay with mom, so I started studying for my 3rd year finals 15 days before the exams. I had studied throughout the year. But that time I felt like there was this veil over my life over my past and present and everything behind the veil seemed distant. All I could feel was the loss and pain.
But I passed my exams. Mom and I started to get back to routine. I had taken over dad's role of paying the bills, taxes, and learning about bank while mom became the bread earner. The 21 years of my life behind the veil had passed by with everything being provided to me on a middle-class stainless steel spoon.
After the veil had settled, life was all about realising how I had no control over anything. How my education was ineffective in teaching me about life, how illiterate I felt while trying to understand form 16A! Not to mention about dealing with the feeling of worthlessness. My dad had done everything for me. And yet I wasn't there for him in his last minutes. What was the point of working hard to get my degree if I couldn't even help my dad?
The first six months of my final year of MBBS passed by with this feeling of worthlessness. I would travel back and forth from Pune to hostel, to be there for Mom. These six months I was absolutely riddled with anger. If people could see my aura, it would have been a mixture of angry red and black. I had felt angry about how worthless I was. Angry that a selfless man like my dad had died while countless unworthy people survived. Hope had become a myth.
Only a handful of my friends had known about my dad's death. One of them said to me "don't live with such a hopeless attitude, if you wanna be pissed, be pissed at me, don't blame God or the world." And that was it. He'd become my beacon of complaining. I'd taunt him, be unnecessarily sarcastic, and he'd listen to all of it patiently.
Talking to him made me feel better. I started picking up the broken pieces of my heart. One month before the finals (of my final MBBS exam) he'd asked me out on a bike trip. On our way back we were hit by a truck. He died on the spot. I was alone on the road, waiting for our friends to come to us, waiting for the police and ambulance to show up...
I never felt more helpless and numb...
Between him and I, he was the one with more life, he was the one with grand plans about future, he was the one who was living, while I was just surviving.
I wasn't wearing a helmet, yet I had survived the accident. He was wearing a helmet, but because it wasn't latched, it came off during the collision and he died.
I still feel like I would have switched places with him without blinking. I still feel like he should have been the one to survive.
But I do want to honour both of my loved ones and their memories.
I feel like everyone's speeding but I'm still going slow. I still get scared on the roads. I can't travel on the roads without a panic attack looming over me.
But I'm trying. And hopefully I will get to the normal pace.
Hopefully I'll stop feeling like life isn't kicking me when I'm down. Hopefully I'll not feel guilty about being alive anymore.
I know I'm going to live the rest of my life with this guilt and the trauma.
It's a war I'll have to fight all my life. But I'm going to give all of me to win the war, even though I may lose some battles.
Life might seem unfair and all catastrophes strike at the very same moment and it's all chaotic and you lose the purpose of life. But then one tiny question pops up.. why was it me who survived? Why did I have to face the death of two people who deserved to live? Could this be for a reason. The universe is so strange that when it steals something from you, it leaves you torn and forlorn but sometimes a ray of hope shines and brightens your life. Maybe I lived because I had a purpose to live? Maybe I could fulfil the dreams of people who could not fulfil theirs? Maybe in this sad little world I ll find my reason to live.
Death, I believe is easiest on the one who suffers it. I don't know how it feels to embrace death because it just touched me and left but what I experienced was shattering. Very few people get another chance in life and I know that one day, though ridden with guilt, I will be grateful that I survived. Though at my stage giving up and embracing death seemed like an easier option out but I know it would be a disgrace if I let myself drown in this feeling. I know that, in honour of their memory I will become normal and not let them down. It's hard to accept, yes, but for a well settled mind death is but the next great adventure.